Welcome to all the news and tips from Topflite.
Along with what you see here we also have additional information, exclusive prizes and special offers in our regular newsletter.
Simply send us your details using the form.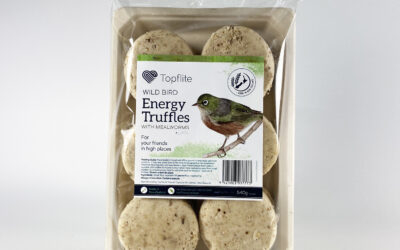 What to give your backyard birds an extra special treat? Our new energy truffle and cake products provide a real cherry on top. Except the cherry's mealworms – and they're all the way through. So really, in the eyes of your feathered friends, they're even better than a cherry!
read more