Give from the heart this Christmas
'Tis the season for giving. However, unfortunately, 'tis also the season for creating waste. It's when twinkling lights, cheerful music and the unconscious desire to see piles of gifts under the tree can spur us on to make thoughtless or rushed decisions purchases for our loved ones. 
But by putting the environment at the centre of a purchase decision we can reduce the waste associated with the silly season and potentially alter lifestyles for the better.
So if you're after a gift for the conscious consumer, one that is locally-sourced, eco-friendly and a delight to the recipient, here's a selection to get you started…
1. Speak for the trees (and the birds). Why not give a Forest & Bird Membership? The challenges facing nature mean that loud voices are needed right now. Forest & Bird is an independent charity that has provided such a voice for over 90 years and, by gifting a membership, you can help continue their work. Members get the excellent Forest & Bird Magazine which is packed full of beautiful photography, news and articles. There's also the Kiwi Conservation Club for kids.
2. Keep your conscience clean. Help someone achieve their plastic-free goals with a selection of sustainably packaged body products. Raw Nature creates all-natural deodorant sticks, dry shampoos and other solid body products that are packaging entirely in cardboard. They also offer gift packs for different budgets. Lush has a range of packaging-free bath bombs and other treats, and there's also Ethique's popular Christmas collections.
3. Get some added oxygen in their home. Indoor plants – not only are they beautiful but they also play a role in removing toxins from the air. Spider plants were even listed by NASA as one of the best plants for cleaning the air inside space stations! Other air-filterers are the Peace lily, mother-in-law's tongue (yes, the plant) and English ivy.
4. It will really grow on them. Why not provide the gift of trees to those who want to plant them? Trees That Count allows people or companies to buy native trees, which are then matched with planting groups who require them. A clever online marketplace connects donors and recipients with the goal of getting more native trees back into NZ soil.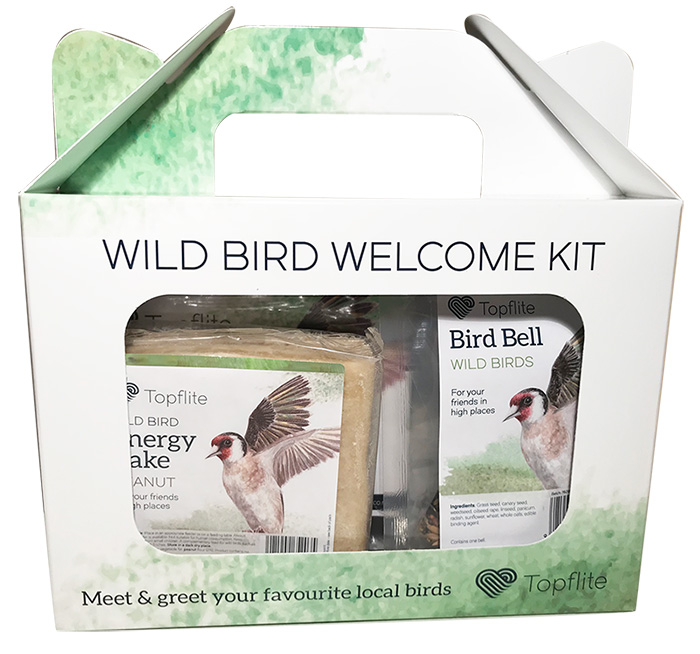 5. Add some beauty to their gardens. Don't leave the birds looking on in envy as you polish off a second helping of plum pudding! A Wild Bird Gourmet Hanging Treat is bonded with natural vegetable fat and contains a mixture of delectable fruit and New Zealand grown seeds to provide a vital source of nutrition and essential fats for garden birds. A Wild Bird Welcome Kit is the perfect starter set for your budding bird watcher.
While Christmas is about spending time with family and relaxing it is also the time of year when most retail transactions happen. Why not show what's really important by putting your money where it matters?